Her Royal Highness Princess Srinagarindra
established the Mae Fah Luang Foundation
under Royal Patronage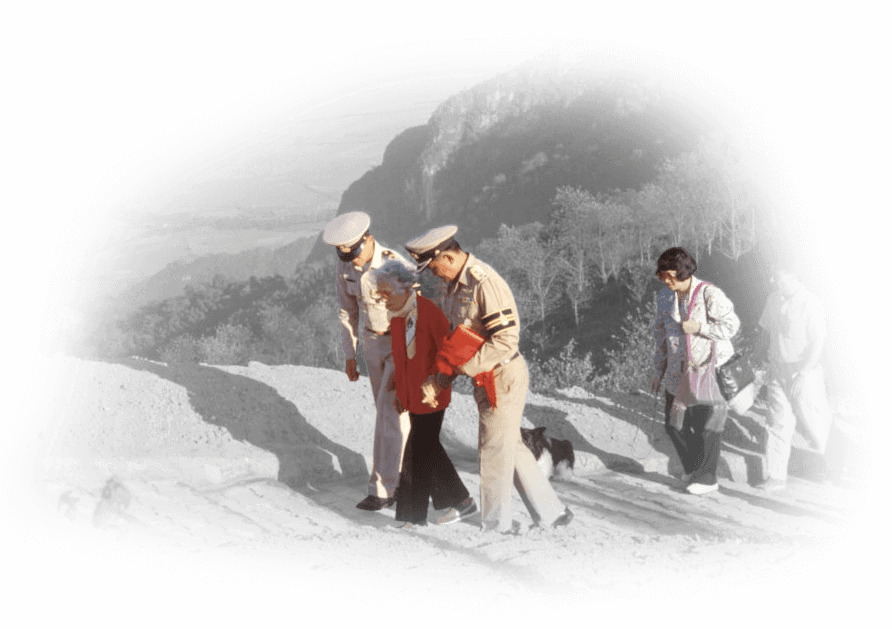 With a strong belief in human potential and innate goodness, Her Royal Highness Princess Srinagarindra, the Princess Mother, was devoted to creating opportunities and providing alternatives for all people—regardless of ethnicity, religion, race, or political belief.
Starting since the 1960s, when she herself was in her 60s, the Princess Mother worked to improve the lives of rural Thais in remote regions. She travelled with teams of volunteer doctors, dentists and nurses, who provided basic medical and dental care, along with donations of food and clothing for the poor.
Among those she visited were the ethnic minorities in the mountains of Northern Thailand who lived in areas easily accessible only by helicopter. This image of the Princess Mother descending from the skies gave rise to the name "Mae Fah Luang" (meaning Royal Mother from the Sky) and the affectionate title used by the hill tribes to address Her Royal Highness.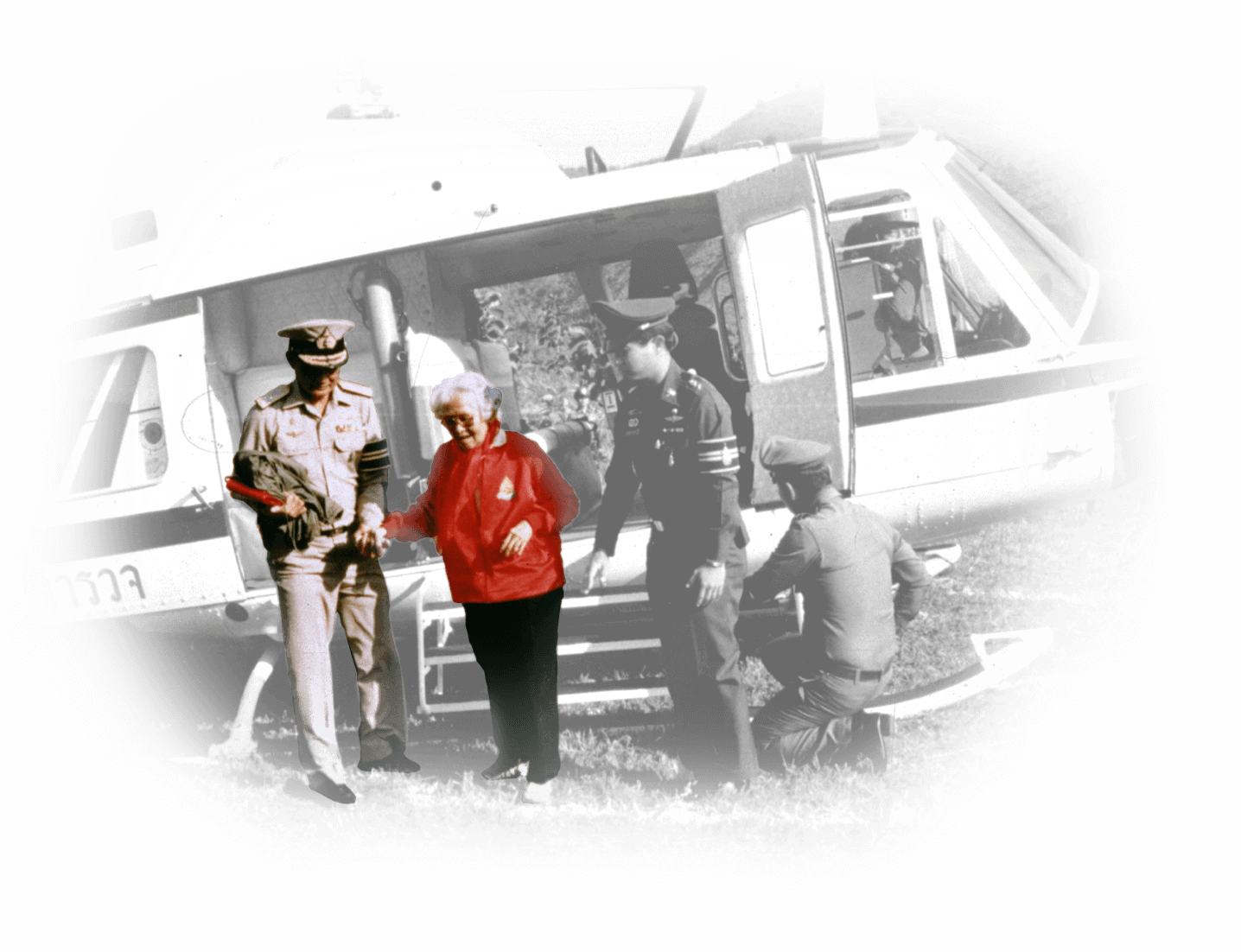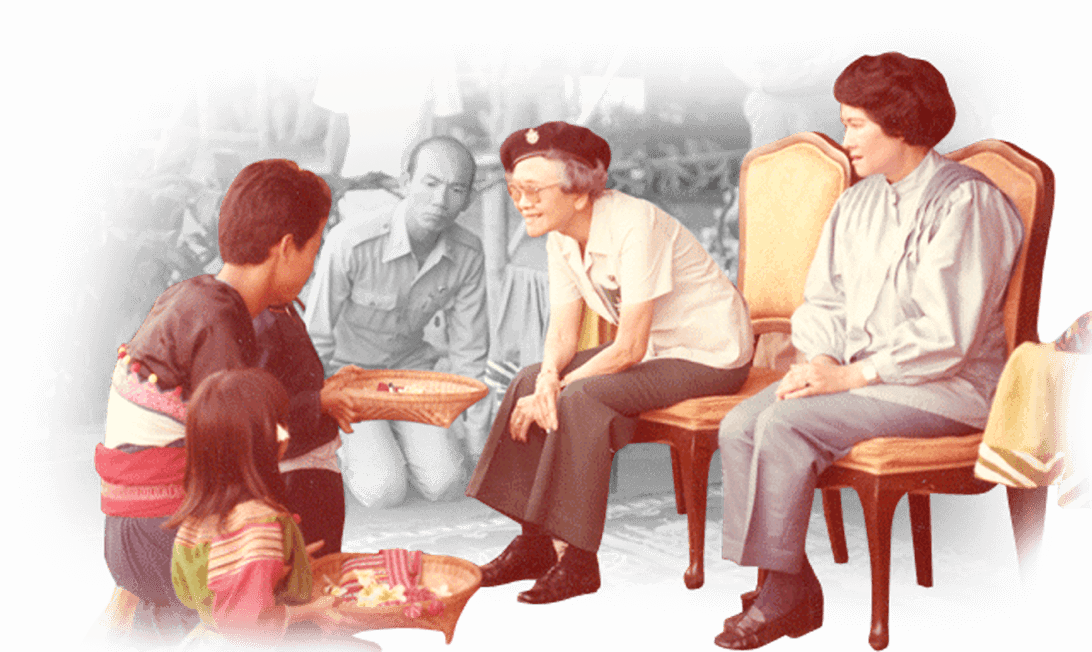 The Princess Mother established foundations in numerous fields to improve people's quality of life: many of them in health, as well as in education and livelihood development. Her emphasis was on "helping people to help themselves," so they could become independent without relying on handouts.
In 2000, the centenary year of her birth, the United Nations Educational, Scientific and Cultural Organization (UNESCO honored the Princess Mother as a "great personality in public service in the fields of education, applied science, and human, social, and environmental development".