The Princess Mother had a clear vision to end the cycle of hardship, to change the lives of those living in dire poverty towards a sufficient and self-sustaining lifestyle. The Mae Fah Luang Foundation (MFLF) conducted its development work based on the Princess Mother's vision, an integrated, people-centered approach towards economic, social, and environmental development – in other words, Sustainable Alternative Livelihood Development (SALD).
The first step for MFLF was to send their development staff into the field to conduct surveys of the villages, talk to the people and find out their problems firsthand. This phase of immersing with the villagers covers several months in order to create an understanding and explain the goals of the foundation's work to the villagers, collect data—census, geography, local issues—so solutions can be devised accordingly.
It is also necessary to develop human potential by building another team of local volunteers in each community, so they can become the force behind the development of their own communities in the long run. This group of volunteers will learn through practical training, and act as mediators between the MFLF team and the community, sharing local issues with the MFLF team and relaying the project's policies to the community. The results of the development project must remain with the community even after the project is concluded and the project team leaves. That has always been the guideline of MFLF's development approach.
Each project area suffers from different issues, and the MFLF team would not be able to address these issues from their office. The team has to go into the field to observe the issues with their own eyes in order to understand them. Only when there is "Understanding, and Connection" will "Development" follow. Every single MFLF staff and volunteer has to ask one important question: "For every baht that is invested, what do the people get?"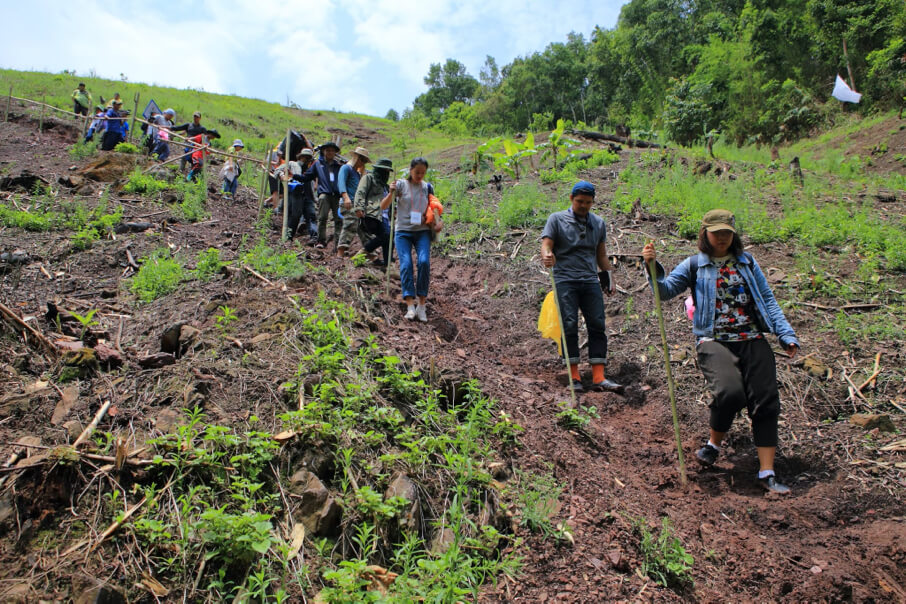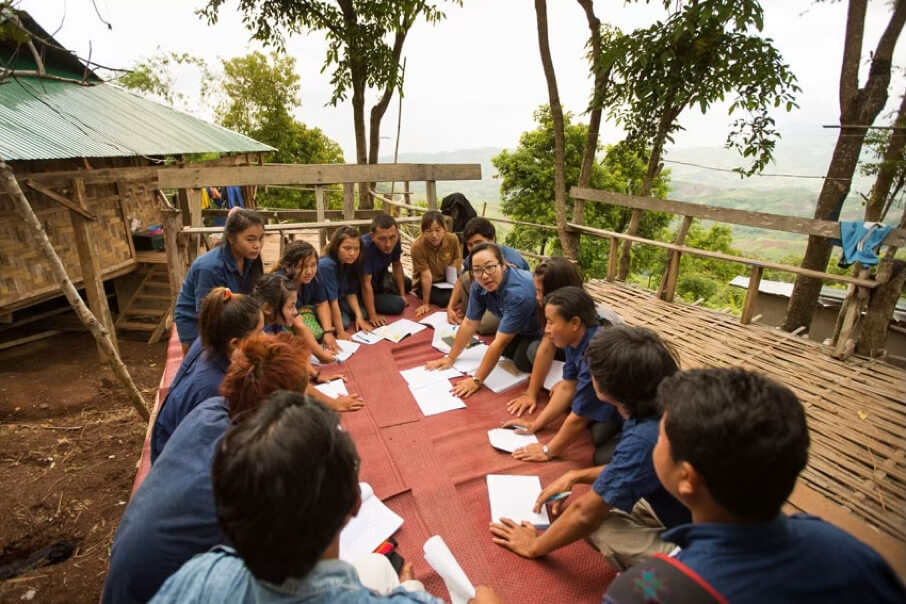 This principle is reflected through MFLF's three flagship projects, namely the Mae Fah Luang Art and Cultural Park, the Doi Tung Development Project, and the Hall of Opium, Golden Triangle Park. These projects are like the primary root of our Sustainable Alternative Livelihood Development (SALD) approach for decades.
"The Doi Tung Model" comprises the lessons learned and development experiences gained from over 30 years of the DTDP that can be replicated in other target areas with the same goal— management of resources and development of the community's well-being.